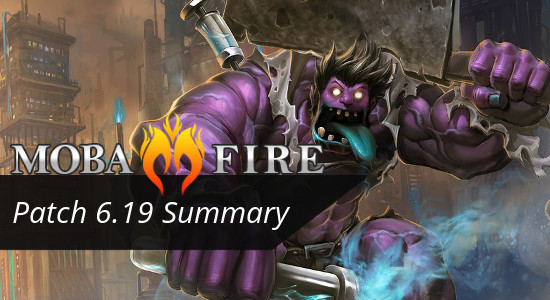 ---
Hello and welcome to the MOBAFire Patch Summary - 6.19!
Since Worlds will be played on 6.18, Riot's taking some bigger steps in this patch, including a partial revert of the

Kog'Maw
rework from way back in preseason 6. Along with other balance changes, we also have some more splash updates and a number of handy changes to the UI and shop functionality.
Lastly, there are 4 new chroma pa…