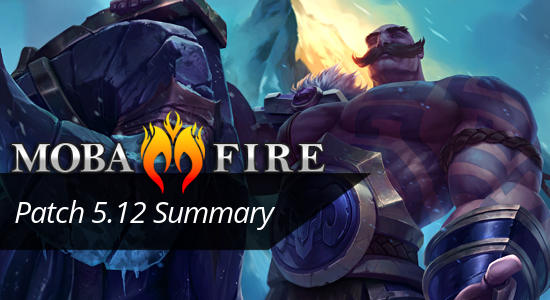 ---
Hello and welcome to the MOBAFire Patch Summary - 5.12!
Today has been an exciting day, and no, not just because of the addition of
Tahm Kench
to the PBE. In addition to that, Riot has also blessed the live servers with patch 5.12, an update which contains a collection of champion buffs and nerfs, a new jungle enchantment, extra Pool Party skins and more!
In this post, we will be taking…