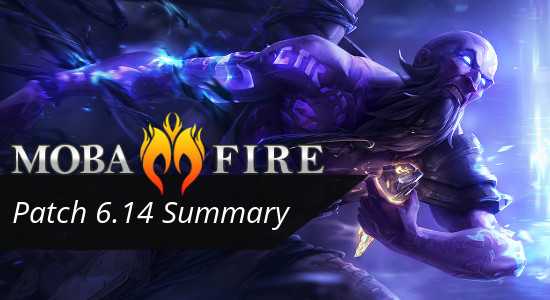 ---
Hello and welcome to the MOBAFire Patch Summary - 6.14!
This patch includes a mix of changes from support tweaks to a cloud drake buff and the latest

Ryze
rework
. For you Twisted Treeline players out there, there are also a number of item changes this patch, mostly replacing some older TT-specific items with their Summoner's Rift counterparts.
Check out the
full patch notes
for details…